Fireteller shoots wild Kakadu Plum harvest in Darwin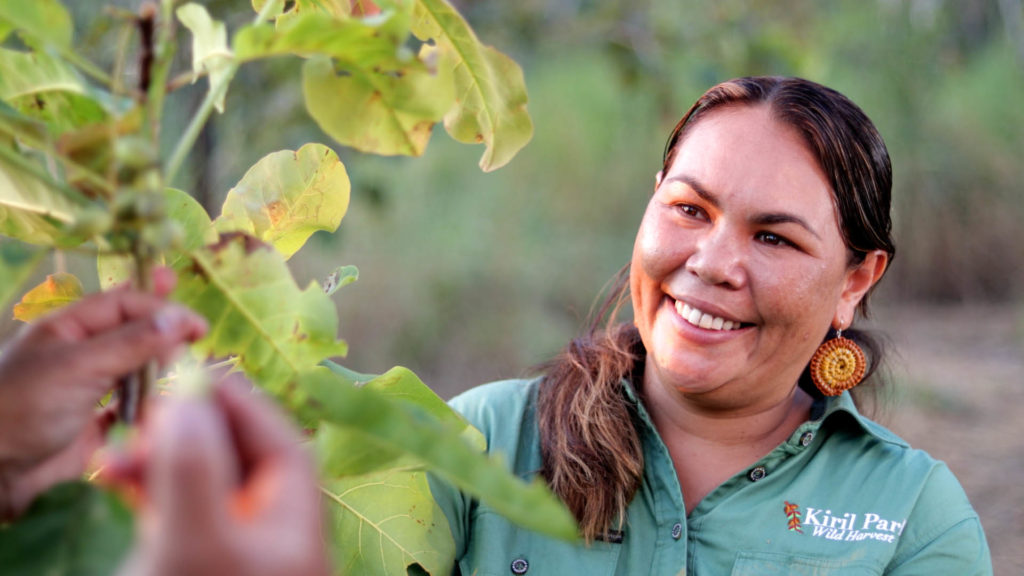 Michelle On picking Kakadu Plum in Humpty Doo.
Fireteller are no stranger to interstate and international film shoots. Having shot Australia wide and in numerous international cities, Fireteller are equipped and ready to fly for any shoot. In April 2022, Fireteller were invited to shoot in Humpty Doo, a small town not far from Darwin, by Roogenic Australia. After the Australian record breaking success of their equity crowd-funding campaign, Roogenic headed to the Top End to film the wild harvesting of Kakadu Plum, a staple in their range of Australian bush foods that they distribute to the world.
Roogenic are committed to supporting indigenous farmers and wild harvesters across Australia. Having previously shot the Nyul Nyul community in Broome, Roogenic hit the road with Fireteller again, this time to capture the wild harvesting methods of the Kiril Park family. Kiril Park are a family run business who wild-harvest Kakadu plum from their land. Kakadu Plum has been proven to have the highest amount of naturally occurring vitamin C in any food in the world. It is an Australian superfood that is growing in popularity and has started appearing in beverages and food products across Australia. Kakadu Plum is a small, grape sized fruit that grows in the tropics. It is commonly freeze-dried into a powder that can be added to shakes, cereals and desserts. Fireteller braved the humidity and embarked on a three-day shoot that saw equipment lugged into bushland that couldn't be accessed by car. Working remotely and away from power poses significant challenges for a film shoot and requires careful logistical planning. Filming 10 hour days in the heat and humidity of the Northern Territory is tough, but nothing Fireteller couldn't handle. After a series of recent office-bound shoots, shooting in the wilds of the Top End was something they welcomed with open arms.
Kiril Park Wild Harvest was founded and is managed by Djerait woman Michelle On. Michelle was the perfect host and introduced Roogenic and Fireteller to the ways her family harvest Kakadu Plum. Fireteller had the privilege to capture her family picking Kakadu Plum from their land, and to interview her and learn about the family's history and commitment to connecting the native food industry to country and culture.
After the three-day shoot, Fireteller said goodbye to Kiril Park and Roogenic and embarked on a four-day tour of Kakadu National Park. They had the opportunity to capture some of the beautiful wildlife and landscapes that abound the area and to support local indigenous artists by purchasing various pieces of art works. Kakadu National Park is a world heritage site that spans almost 20,000km. It is biodiverse nature reserve encompassing wetlands, waterfalls and sandstone escarpments.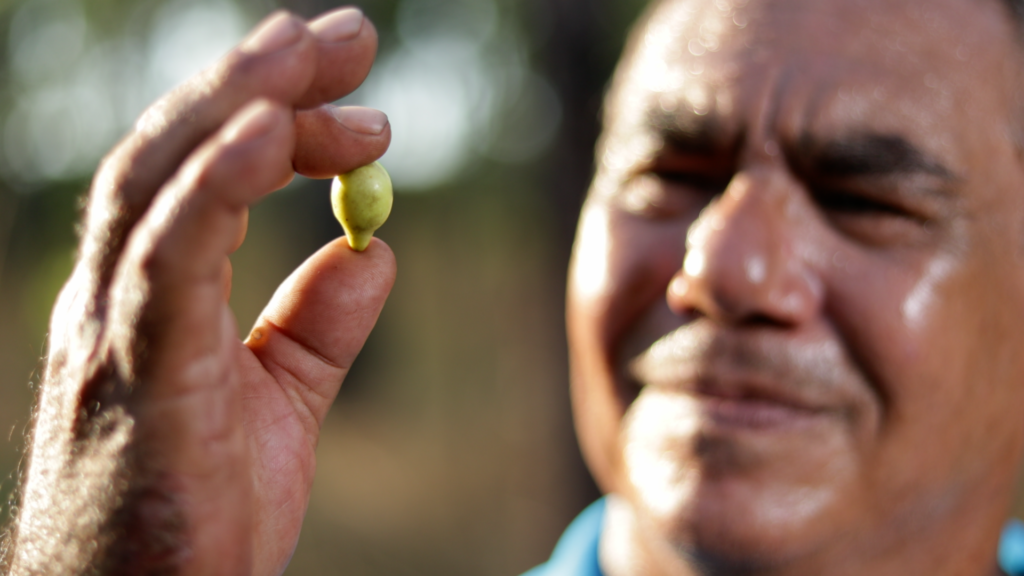 Kakadu plum is about the size of a grape.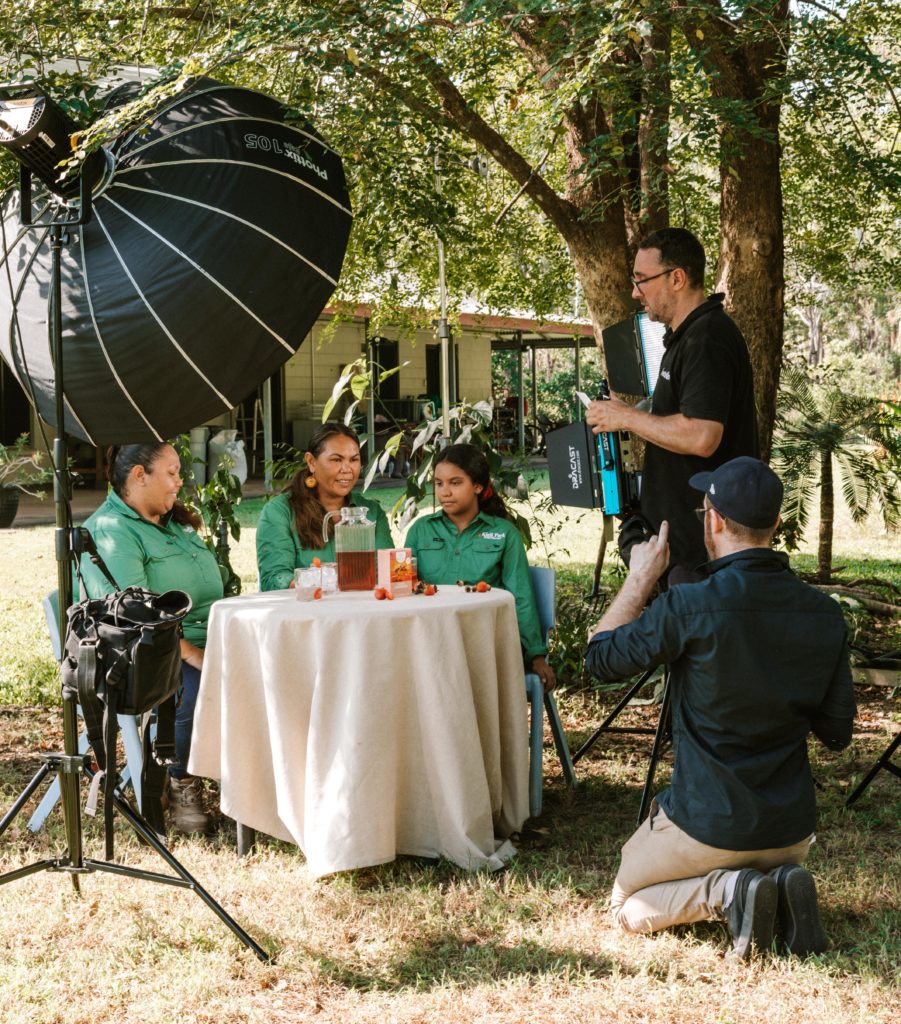 Fireteller battles the ever changing sun with lights and a scrim frame.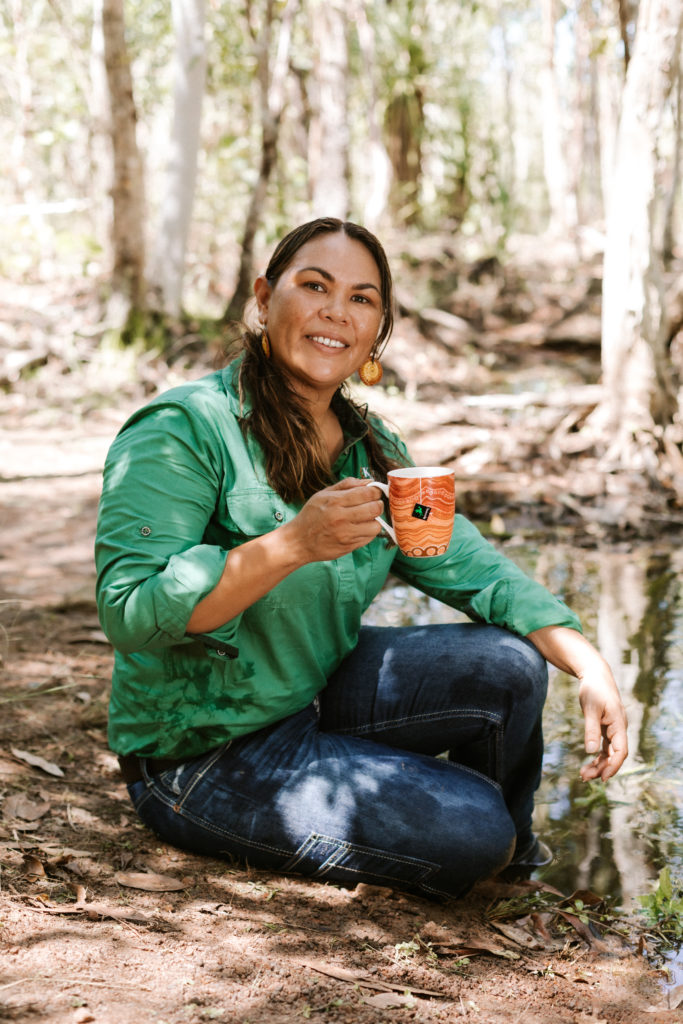 Michelle On sipping Roogenic tea on the bank of a creek.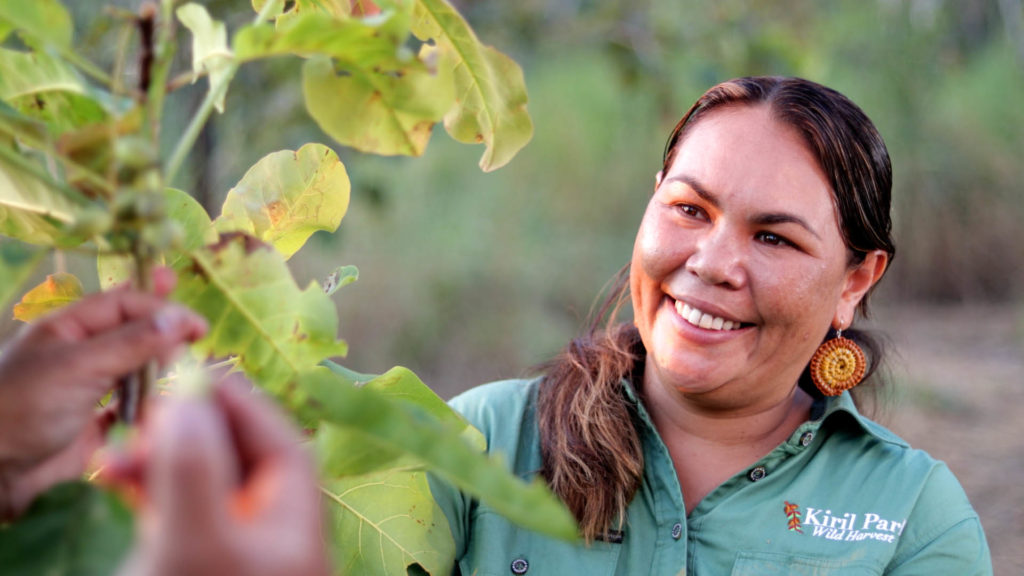 Michelle On picking Kakadu Plum in Humpty Doo.