Fireteller installs cameras on Jon Sanders' yacht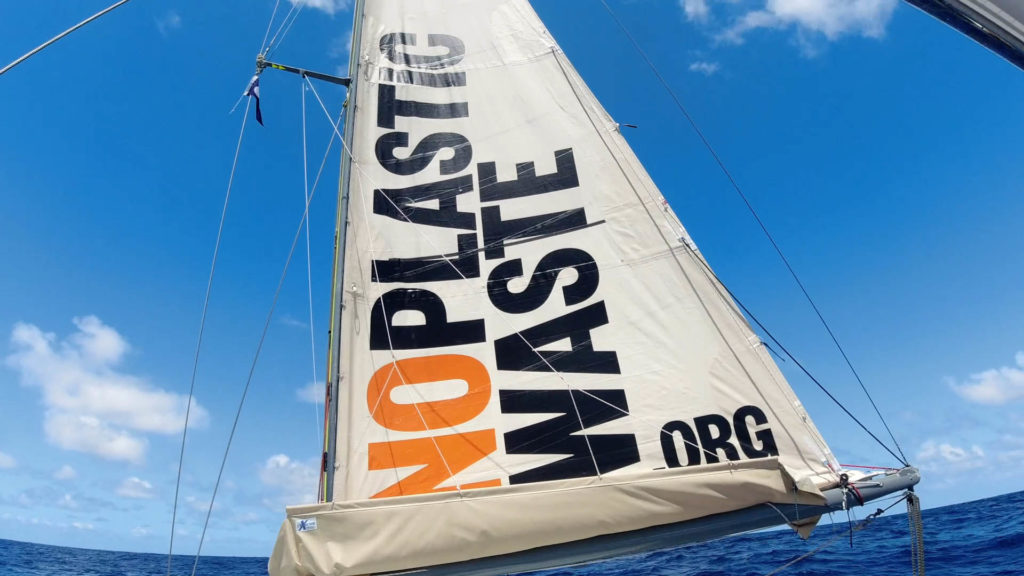 The sail on Jon Sanders' yacht spells out his important mission.
In November 2019, Jon Sanders celebrated his 80th birthday by embarking on his 11th solo-circumnavigation of the world. Fireteller were invited to document the journey and installed several cameras, including a diary camera, on Jon Sander's yacht, the Perie Banou II.
Sanders is a sailing legend and holds several Guinness Book of Records titles for accomplishments at sea. He is a household name in Australia and has been awarded various recognitions such as an Order of Australia and an Order of the British Empire. His voyages have captured the hearts of the world and he has appeared in much media coverage spanning his lifetime. He has a main street named after him in Perth.

The 80-year-old will circumnavigate the globe alone, facing the dangers of the open ocean including high swells, wild weather and even rogue pirates. His journey will take 10 months and have him visit remote ports around the globe. Sponsored by several companies including The Minderoo Foundation, the purpose of the journey is to collect samples of water to detect the concentration of micro plastics. Working closely with Curtin University, special pumps have been installed on Jon's yacht that filter water samples. These samples, upon Jon's return will be analysed by the team at Curtin for levels of micro-plastics in the water. Jon's circumnavigation give scientists a rare chance to collect important data that will go far in ascertaining ways to combat micro-plastic pollution, a problem that is plaguing the world's oceans.
Fireteller undertook the massive task of finding a way to install 'big brother' like cameras in different parts of Jon's yacht. They created a system that allowed Jon to flick a switch and quickly record himself going about his daily activities. The project required a system that would allow quick filming in response to any unexpected moments that may occur. Fireteller had coverage of the galley inside the yacht, as well as forward and aft of the main mast outside the yacht. The camera placement allowed Fireteller to record Jon's activities below deck and those above deck such as steering and handling the rigging. Three monitors and cables were generously donated by Atomos to assist the production.
His first stop is the island of Mauritius. It was here that Fireteller met Jon and recorded his liaison with the Curtin Mauritius campus. He also met with the Oceanographic Society who are attempting to make a new plastic- type material out of sugar cane. Their mission is to help rid micro-plastics from the world. Fireteller caught Jon's escapades on camera and edited it into a piece of social media content.
Jon will return in 10-12 months with what is sure to be incredible footage from many different places around the world. Fireteller looks forward to joining Jon on many more adventures and to sharing his journey with the world.

You can follow Jon's adventures at www.jonsanders.com
Check out our crowdfunding video above that shows Jon's departure and our camera set-up.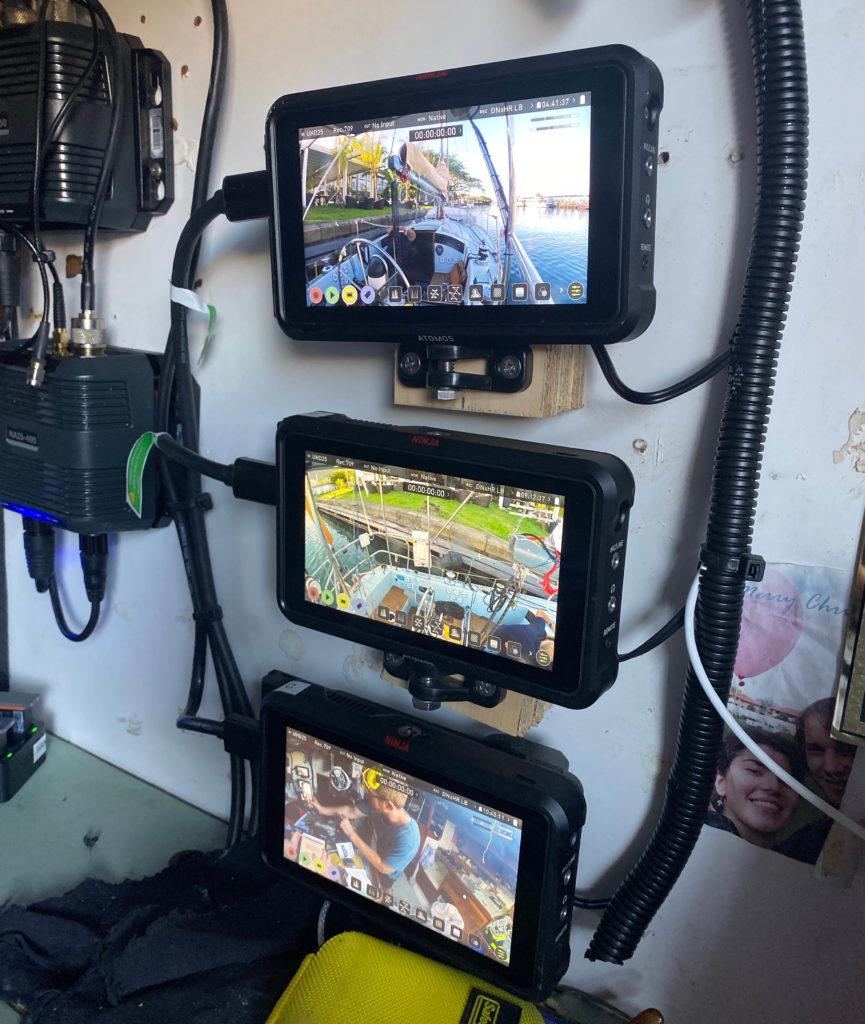 Fireteller installed monitors in the cabin. Each monitor showed a camera viewpoint from different positions on the yacht.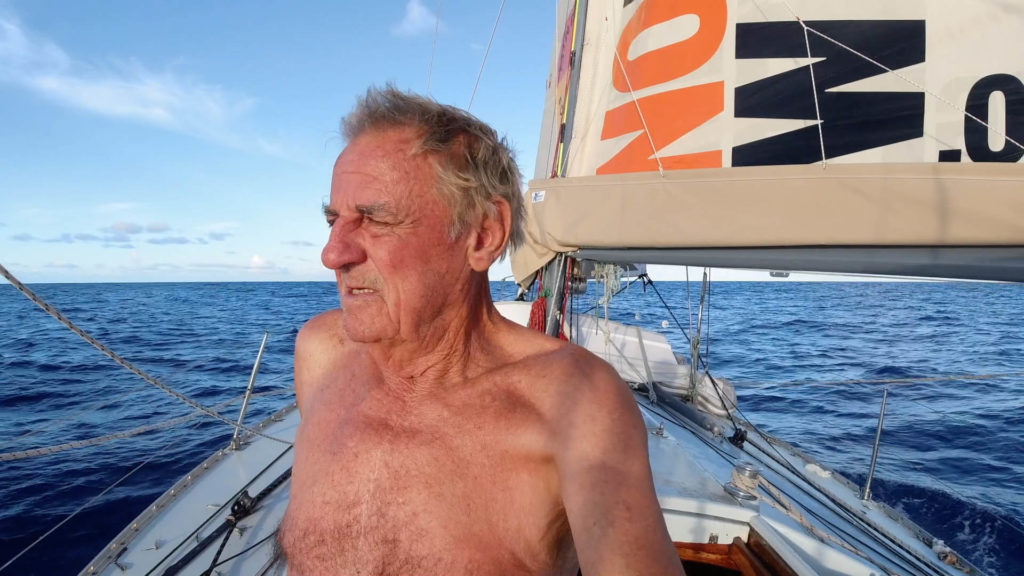 Jon looks out to the wide ocean using one of his diary cameras.
One of our installed cameras captures Jon alone on the open ocean.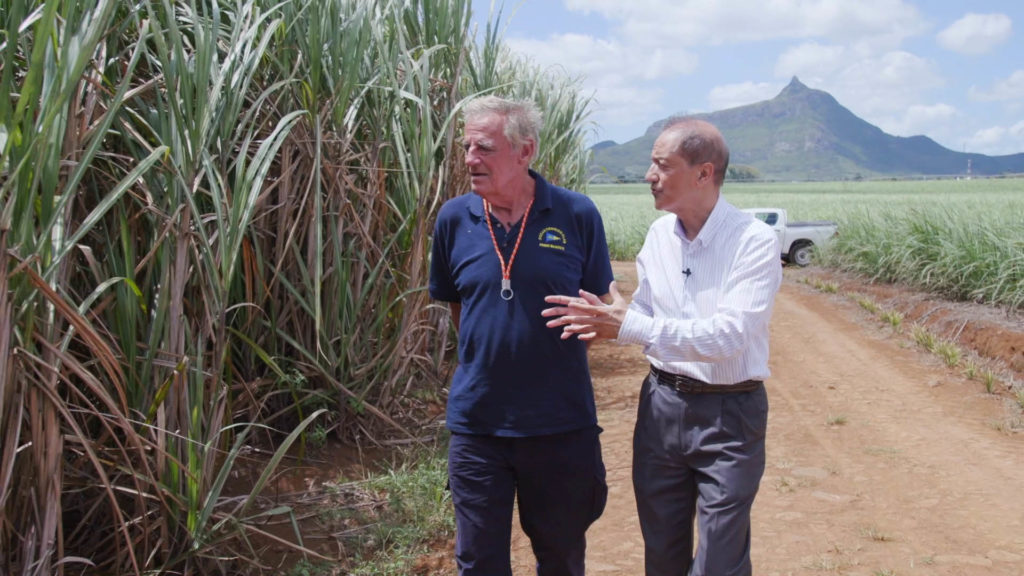 Jon meets with the Oceanographic Society in Mauritius and inspects the sugar cane crops.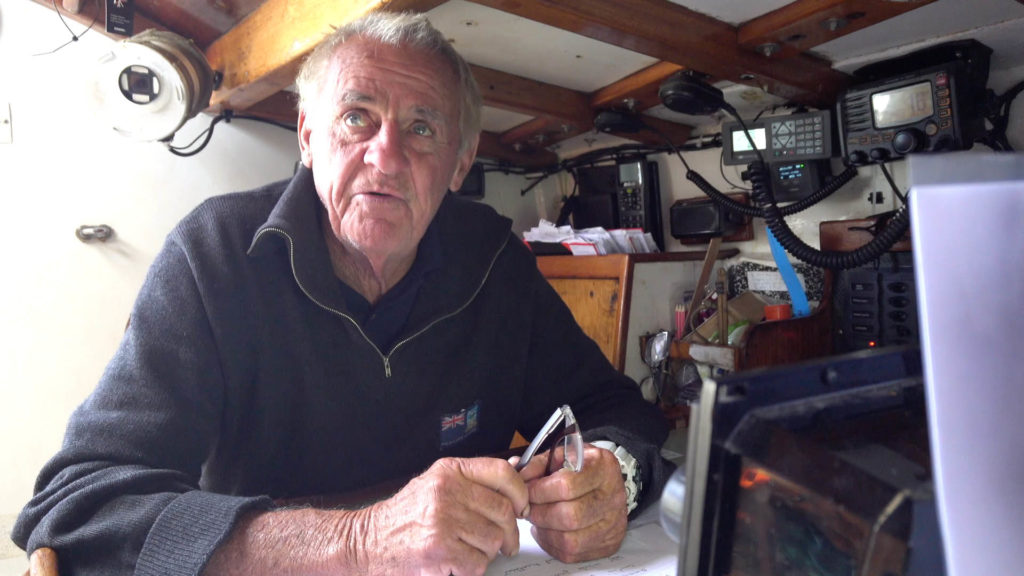 Jon records a diary entry using his cabin diary cam that Fireteller installed. All cameras are operated by Jon independently.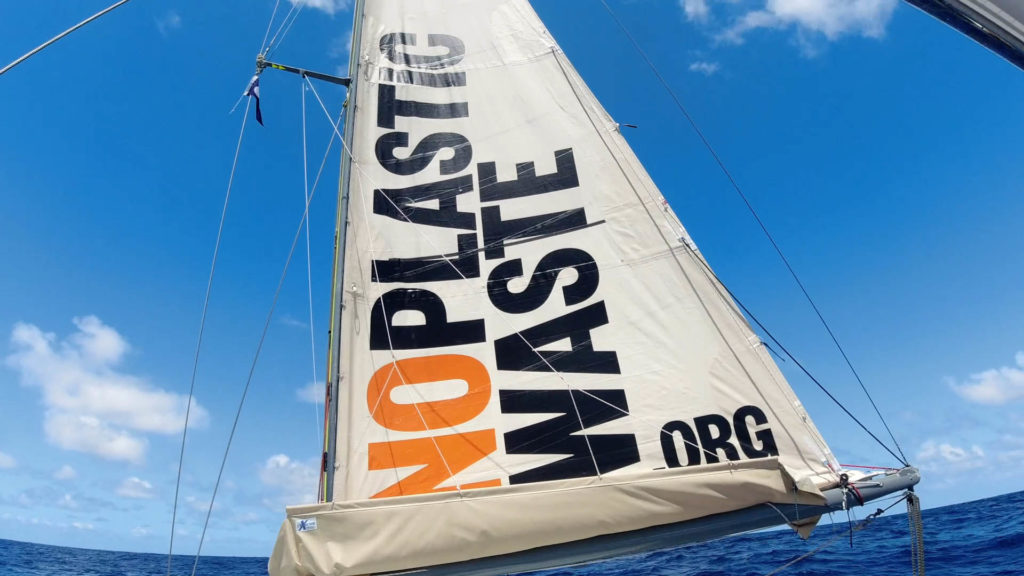 The sail on Jon Sanders' yacht spells out his important mission.