Fireteller helps Signet win BIG at BADC Awards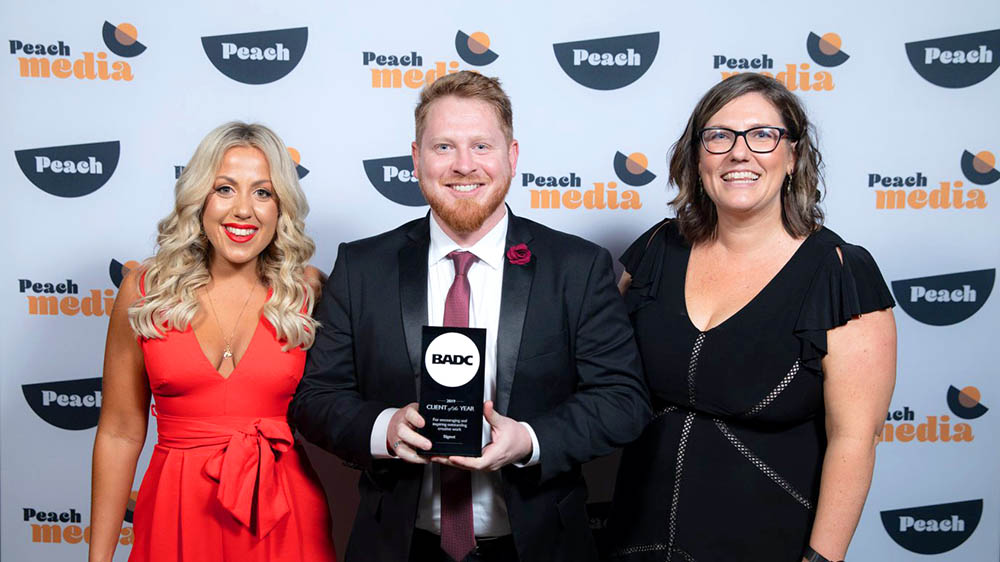 Signet hold their Client of the Year Award for Rarified Air.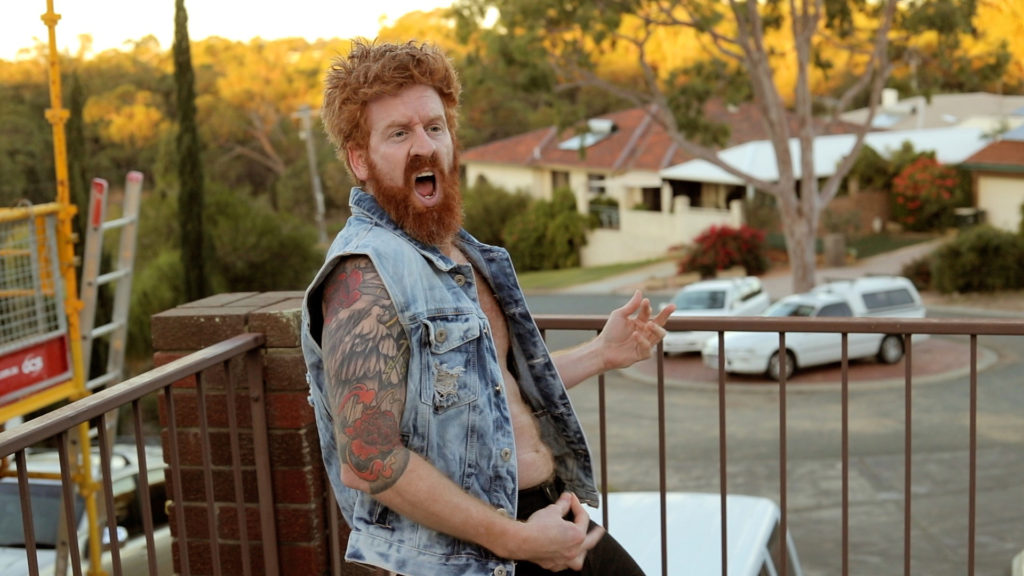 The Jinja Assassin shreds his favourite air guitar.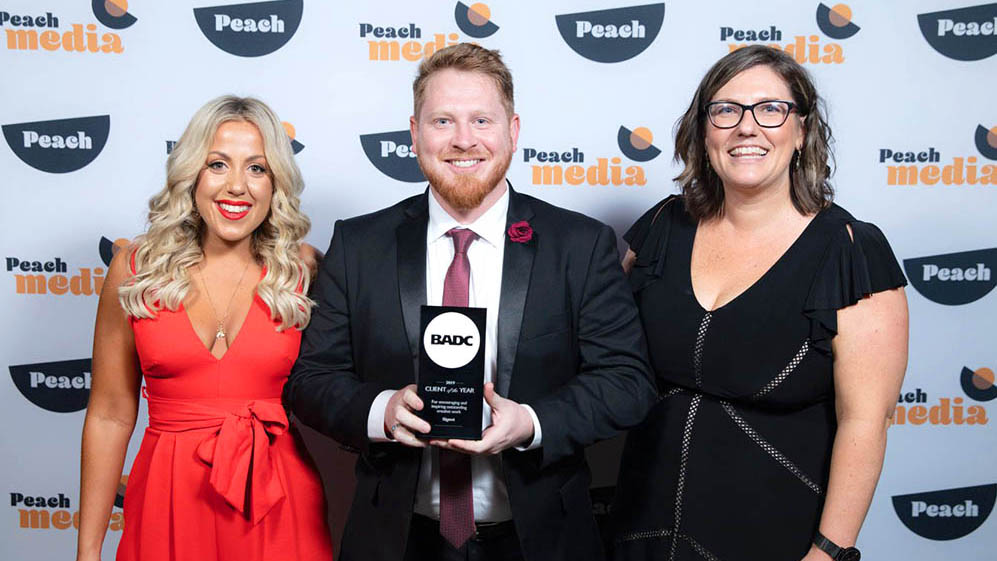 Signet accept their award at the Brisbane Advertising Awards for Rarified Air.
Branded content that Fireteller created for Signet Australia won big at the Brisbane Advertising Awards in 2019. A 7 part web series titled Rarified Air won Signet Australia the Client of the Year Award at the BADC. Signet was nominated for and won multiple awards on the night. 
Rarified Air follows professional air guitarists The Jinja Assassin and Lily Rocknroll as they fight for air guitar glory on the world stage. The pair travelled from Australia to Oulu in Finland to represent their home country at the World Championships and Fireteller were there every step of the way. What started out as a small 'corporate video' ballooned into an epic year long journey that spawned both the award winning Rarified Air web series as well as the 15-minute film version that became a Tropfest finalist sensation.
Rarified Air is a perfect example of branded content success. Signet is a packaging and supply company that provides high quality products to clients Australia-wide. However, they will be first to admit that although their products are first class, they don't necessarily win any awards for being the most interesting (cardboard boxes and packing tape etc.). So Signet set out to make their products funny and engaging using branded video content. Signet are known for sponsoring quirky and humorous Aussie heroes like The Jinja Assassin (the 2nd best air-guitarist in Australia) and the Uluru Camel Cup. With this approach Signet were able to release a campaign on their social media that had a huge viewership and drew customers to their brand.
Fireteller followed The Jinja Assassin and Lily Rocknroll for several months between June 2018 and August 2019, including travelling to Oulu in Finland for the World Championships. Fireteller has worked closely with Signet for several years and engaged in many different video based projects.
Watch the first episode of Rarified Air here. To watch the entire series or click below on the Rarified Air banner to watch the entire series.

Click on the banner to view Signet's 'Netflix' like streaming portal that they created to house the Rarified Air series. This website is a further extension of their branded content campaign. You can watch the entire series here.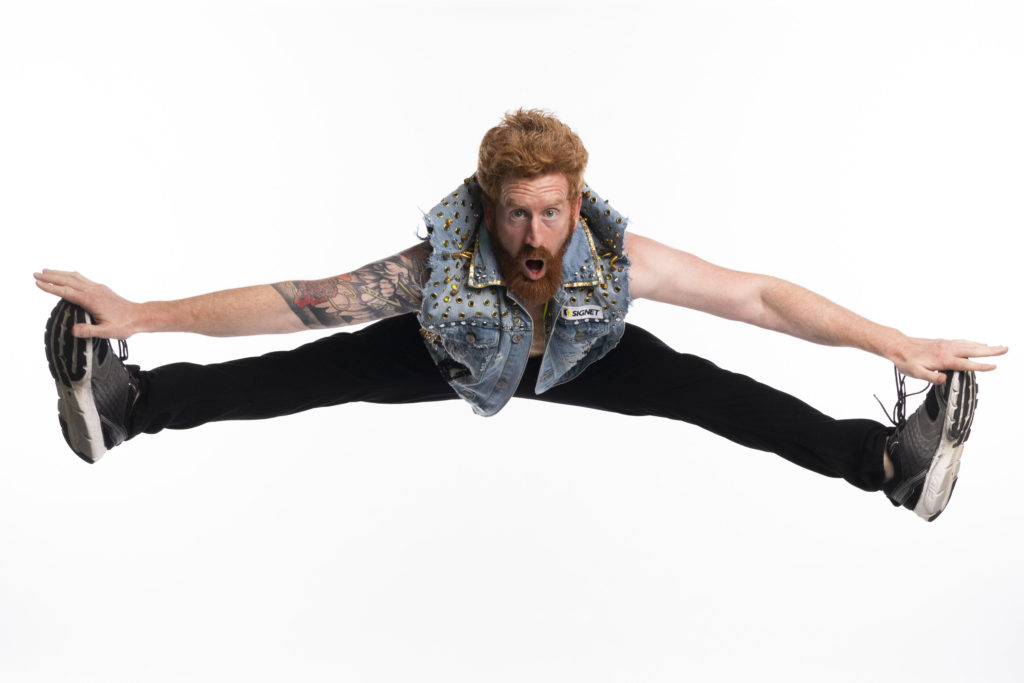 The Jinja Assassin in one of his signature moves.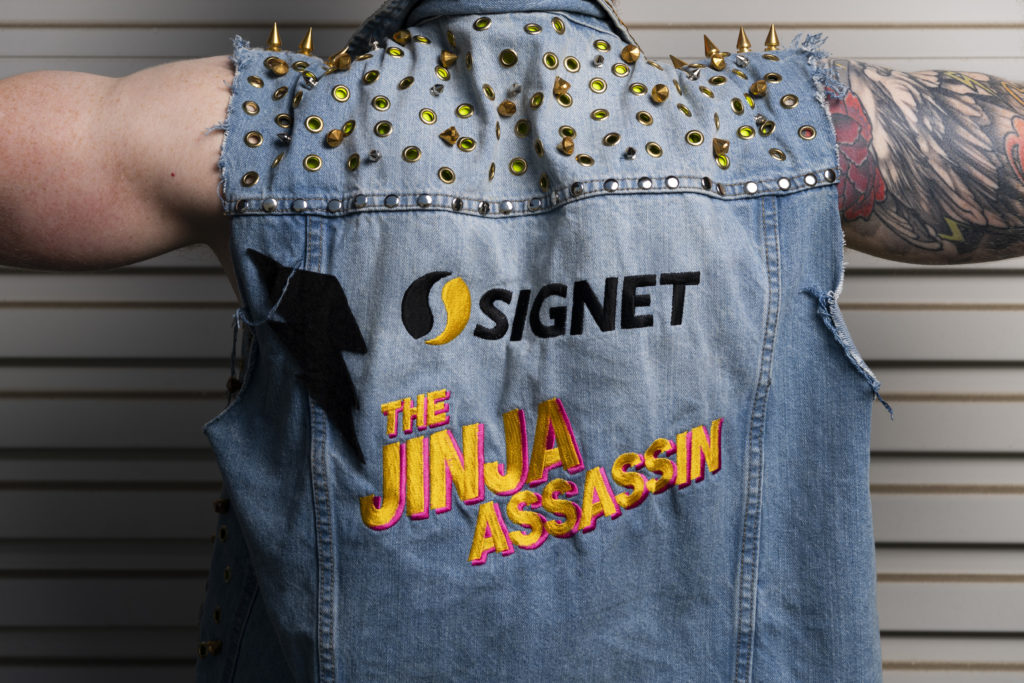 Signet created a unique jacket for The Jinja Assassin to wear on stage and in television appearances.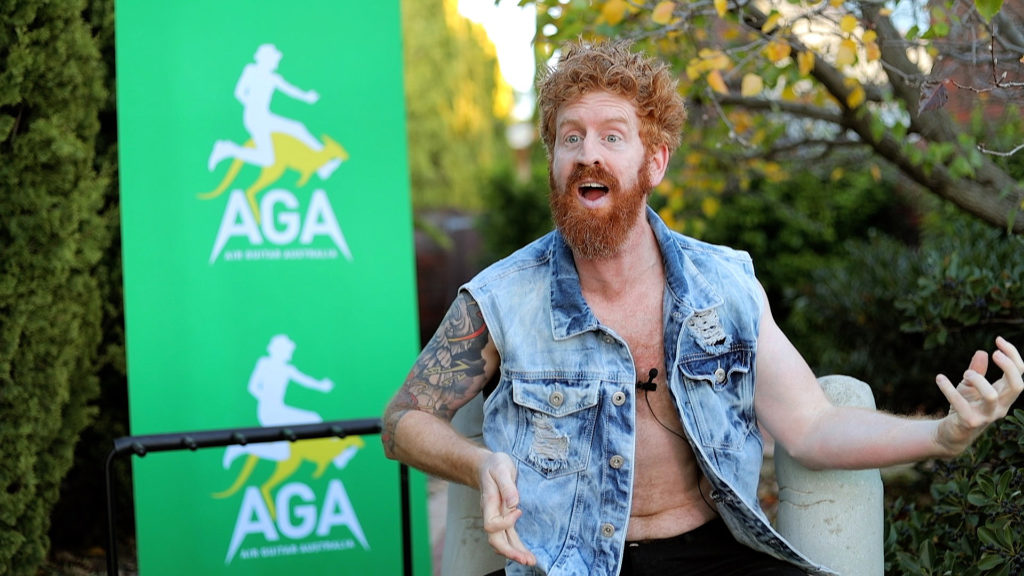 The Jinja Assassin in his first on-camera interview with Fireteller.