Disarm hits 1.5 million views on YouTube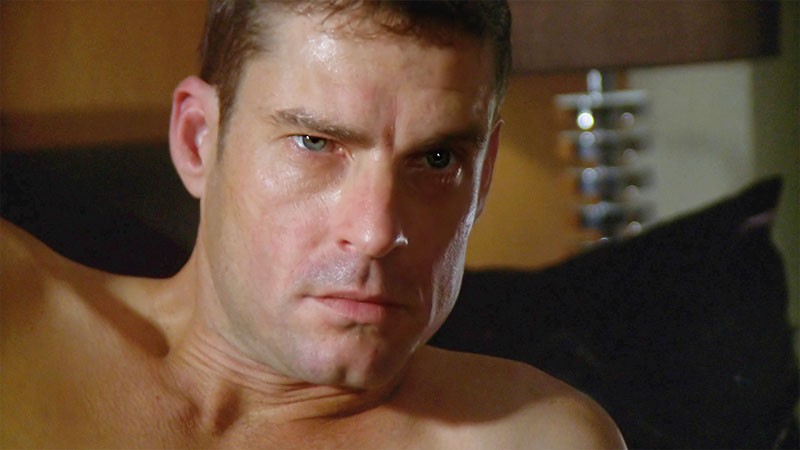 Taris Tyler's character, Older Man, stares down his opponent.
In 2009 Fireteller produced the LGBT short film Disarm. Shot in under 3 days, the film is a performance piece set largely in one hotel room in real time. The film went on to feature in 16 international film festivals including the Iris Prize, St Kilda Film Festival, Toronto InsideOut and the Boston LGBT Film Festival. The film also scooped up the coveted My Queer Career award at the Sydney Mardi Gras Film Festival. Recently the film has managed to rack up an impressive 1.5 million views across Youtube making it one of the most viewed LGBT short films on Youtube.
Disarm follows a young gay man who meets up with an older man for what seems to be a straight-forward hookup. But when initial passion turns to violence, the conflict turns to understanding, and an unexpected connection. The film discusses the complexity of masculinity, with a particular focus on male macho performativity in gay and straight men. The film also explores the conflict between the older and younger generation within the gay community.
The 17-minute short film was created by filmmakers Will Faulkner and Nathan Keene. It stars Taris Tyler and David Ryan Kinsman and was shot by Steve McCallum of 1% fame.  Taris Tyler has much acclaim for his work with Hugh Jackman as his body double in films such as Australia, Wolverine and Les Miserables. 
Fireteller wanted to try something different with this film. Rather than focus on filming in multiple locations and using sweeping cinematography to tell a story- Will Faulkner and Nathan Keene wanted to get to the nuts and bolts of storytelling and performance. Disarm provided the perfect opportunity to keep the shoot simple with only a two-shot setup. Filming this way enable them to hone in on articulating the emotional journeys of the characters and to map the value changes through focussed performance.
Within a year of being hosted online the film had amassed over 1 million views and in the years that followed it grew to a solid 1.5 million. You can view the film on this page.
Watch the award winning film Disarm here.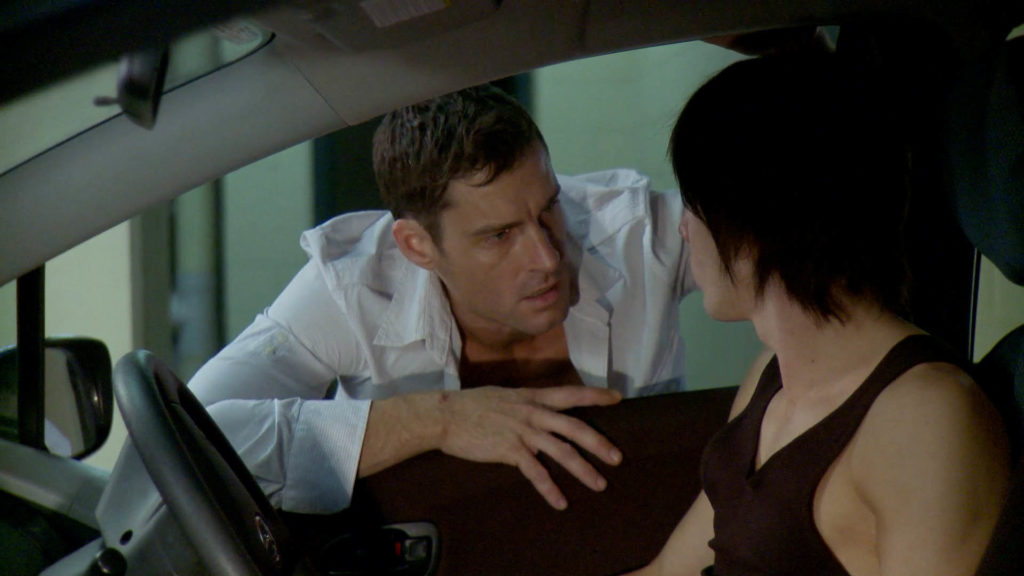 Taris Tyler leans in to David Ryan Kinsman.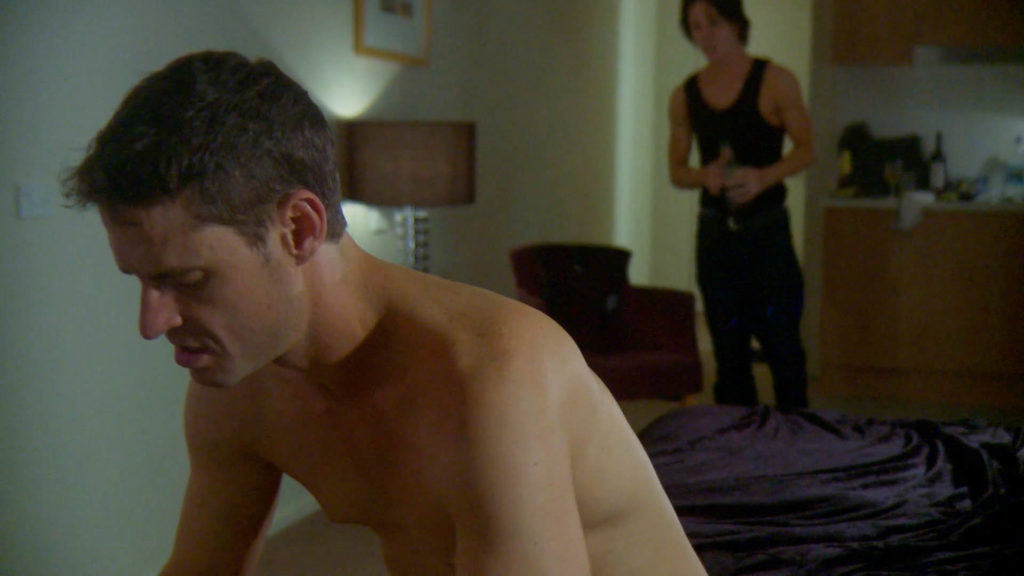 Younger Man, played by David Kinsman, tries to leave after a violent altercation with Older Man, played by Taris Tyler.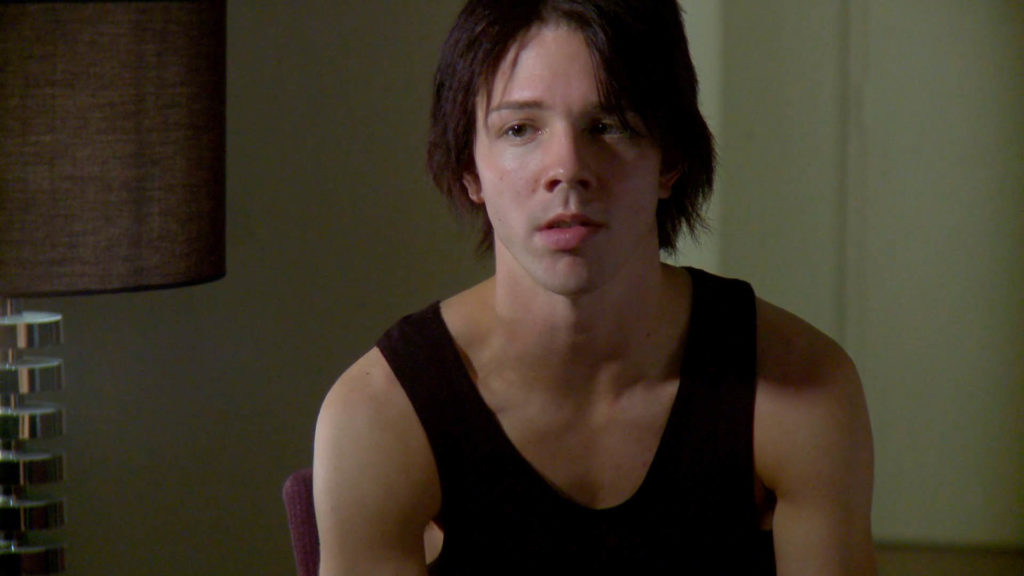 David Kinsman sits opposite Taris Tyler.
David Kinsman delivers a self-loathing performance into the rear-view mirror of his character's car.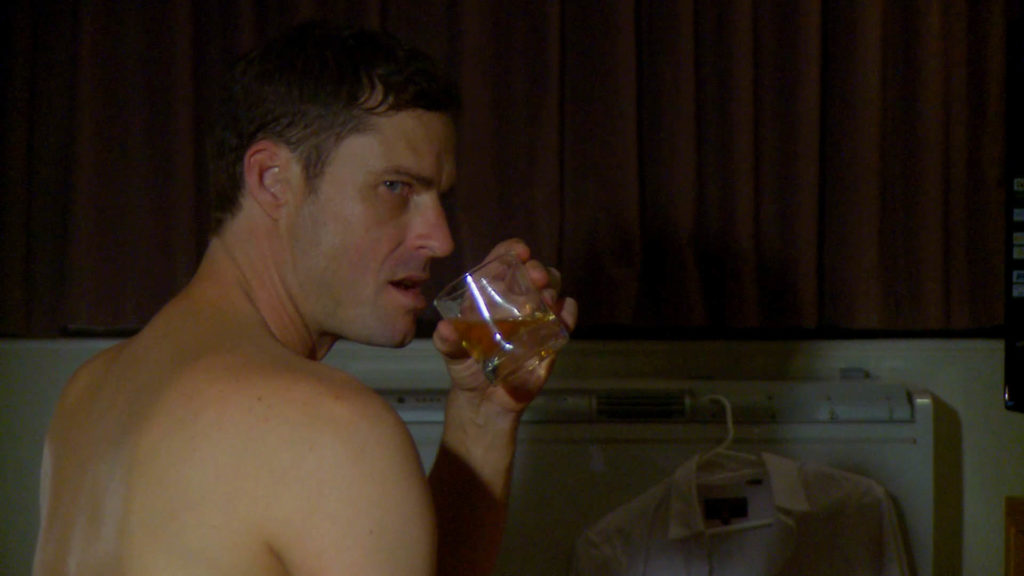 Older Man sips his bourbon while leering at Younger Man.